Our Projects
History Center
In keeping with its historic legacy, Sunken Gardens is creating a History Center in the original 1940 entrance, a building that until recently housed the Garden's tropical birds at night. The birds now have new nighttime accommodations and the building is being restored. The new History Center will feature exhibits showcasing Sunken Gardens' history and its important role during the era of Old Florida roadside attractions. Sunken Gardens Forever Foundation has pledged $100,000 towards the cost of renovation of the building.
In addition, the Foundation is committed to providing $20,000 toward the purchase of video equipment and displays. Our financial commitment and letter of support helped Sunken Gardens to secure a state grant of $50,000 for the development and production of exhibits that will tell the fascinating stories from the Gardens' history.
We are poised to begin our fundraising effort for the History Center and look forward to your help. Stay tuned!
Children's Educational Garden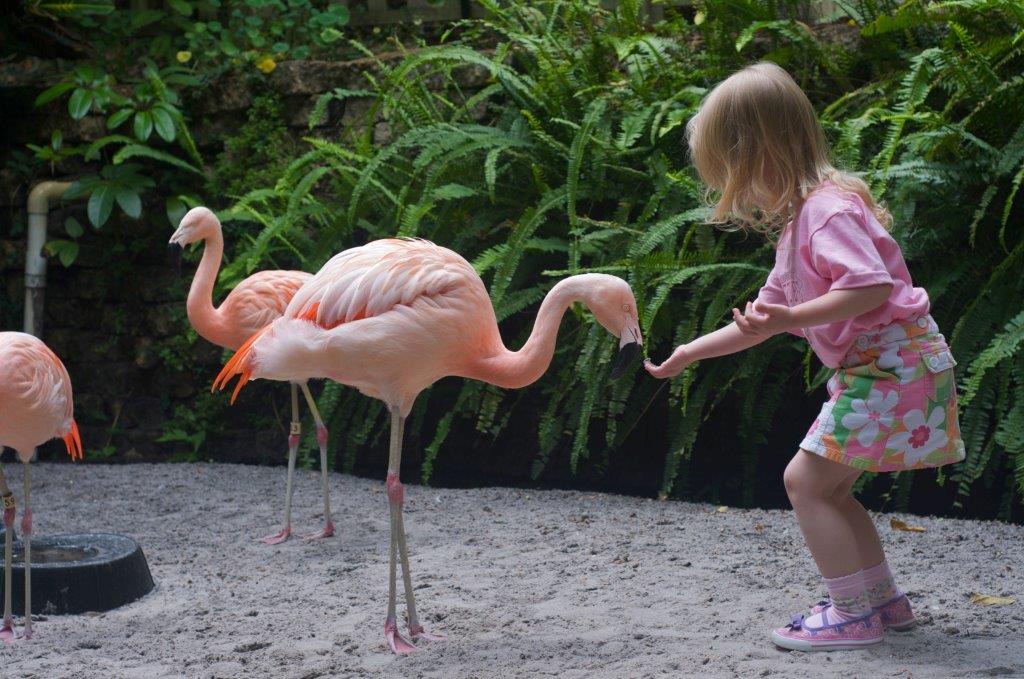 Exciting news for families! Plans are underway for a Children's Educational Garden that will invite exploration and discovery. This child-friendly space will be packed with delightfully creative and interactive features.
Once plans for the garden are finalized, SGFF will undertake a community fundraising campaign to support the project. We'll let you know how you can help to make the Children's Garden a reality!
Tropical Bird Enclosures
During its early heyday, Sunken Gardens featured exotic animals in the many faux-stone enclosures on the property. The enclosures are still there, but the animals are no longer in residence at the Gardens. Now Sunken Gardens hopes to reimagine the structures as new habitats for a few of our beautiful tropical birds. The project requires some restoration and redesign to meet today's high standards for animal care. The Foundation has committed to supporting part of the cost. Once specifics are in place, we will seek your help with that project.
Developing SGFF Capabilities
In 2019, SGFF launched a strategic initiative to expand our capabilities by recruiting new board members with expertise in fundraising, communication, finance, leadership, and project management. Since then, SGFF has further raised its visibility in the community through our website, a quarterly e-newsletter and social media at www.instagram.com/SunkenGardensFoundation.
---
Our Accomplishments
Restock the Flock
Our very first project – initiated by a dedicated and creative group of Sunken Gardens volunteers – was to raise funds to acquire 20 Chilean flamingos. Thanks to YOU – our generous donors – Sunken Gardens was able to "Restock the Flock." The flamingos are once again one of the Garden's star attractions!
Children's Book
Sophie & Zack at Sunken Gardens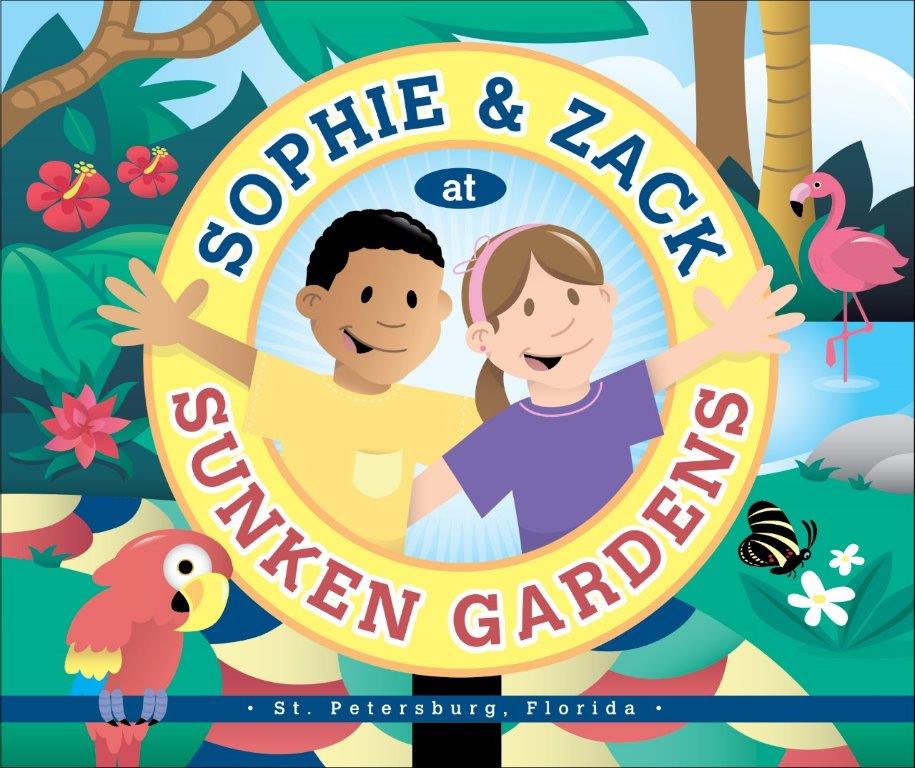 SGFF raised $35,000 to publish and distribute the book to all Title I third graders in St. Petersburg. In collaboration with the Pinellas County School System, Sunken Gardens' volunteers read the book to students in the classrooms. Students then have a special guided tour of Sunken Gardens, with transportation costs paid for by SGFF.
This project had just been launched when the pandemic hit, so the three-year plan for distribution has been interrupted. We hope to resume school visits in fall of 2021. You can also find copies of Sophie & Zack at Sunken Gardens for sale at the Sunken Gardens Gift Shop.
Flamingo Encounter Raffle
In spring 2021, SGFF hosted its first Flamingo Encounter Raffle, which gave the winner a chance to enjoy an amazing opportunity for up to four people to experience a one-on-one visit with the flamingos. Thank you to all who participated in this unique SGFF project.
---
Sign up here to receive our quarterly newsletter